Program Design, Development, & Implementation
In addition to creating course package content and assets, I also produced a number of training content materials to help educate team members on our campus Dream Catcher leadership team.
After attending the week-long summer conference at UT Austin, sponsored in part by UC Berkeley (
graduate credits awarded
), and the fall and spring seminars in San Antonio and Dallas, our instructional team mapped out two models: one traditional (16-week) and one accelerated (8-week). As part of that design stage, we piloted a linked, co-requisite learning community model in Spring 2017, which bridged developmental and credit course completion--what state performance data suggest is the largest student success concern. 
A large number of students test into developmental education courses but struggle to complete them and make it to credit bearing classes. This model, then, aims to provide the additional support students might need to fill in the gaps.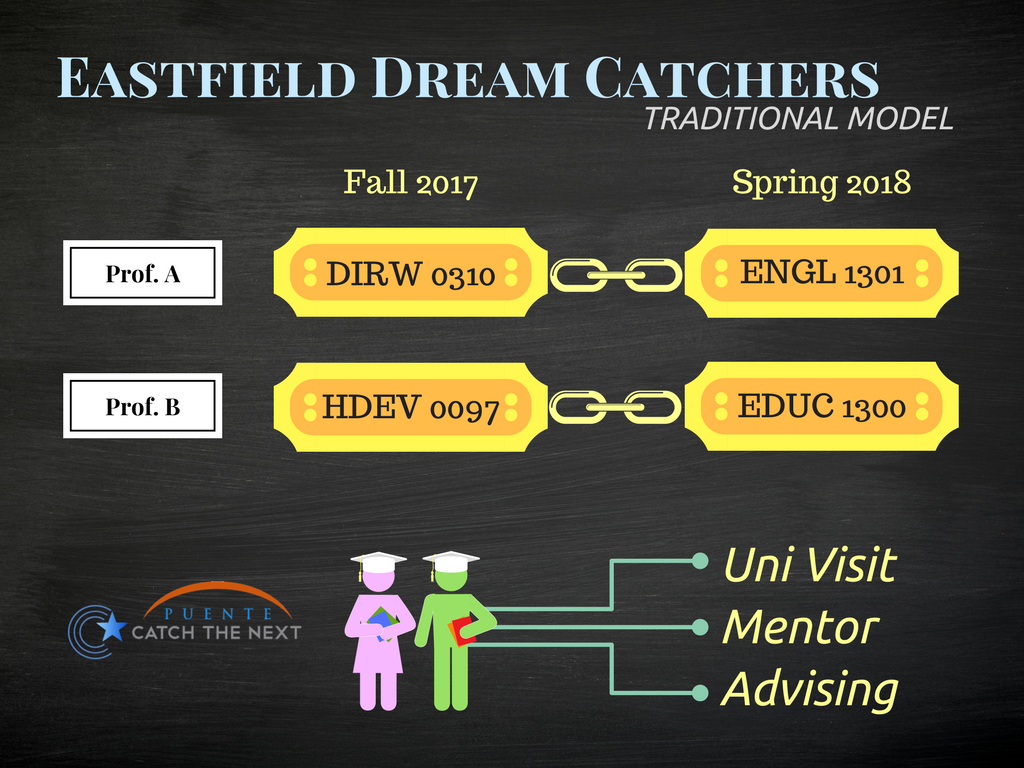 Campus Programming & Support
The following program was organized in collaboration with Eastfield College's Office of Student Engagement and Retention (OSER). This event was designed to recognize the 2017 inaugural cohort of Dream Catchers, who made a public commitment to completing their education. 
Students' families were invited to meet campus administration, the learning community faculty, and other Dream Catchers at this event where graduation stoles were presented along with commit-to-complete certificates. The evening was fully catered.
After the ceremony, families competed in a structure game to see who could erect the tallest building using only provided materials. Winners were given prizes I collected through donations, which included selections from Great Books, workout water canteens, picture frames, a dry erase organizer, day planners, and candy-filled mini pinatas.

Photo ops with the OSER red-carpet screen wrapped up the evening in style.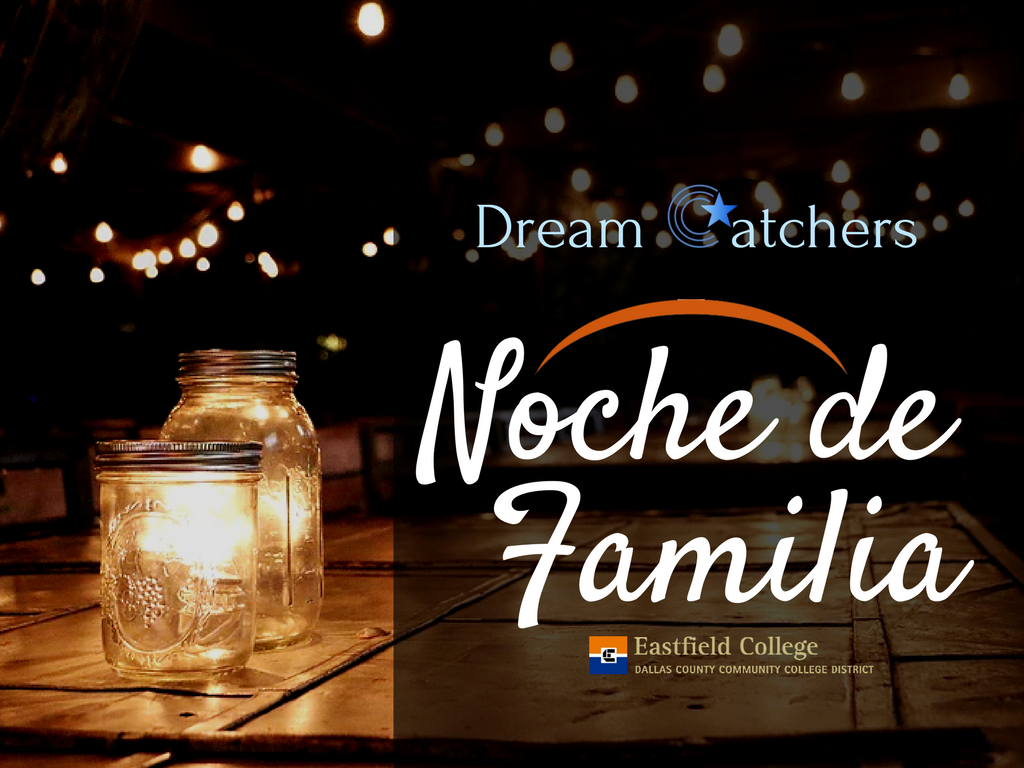 Personal cards were created and mailed to each Dream Catcher family, formally inviting them to attend the event.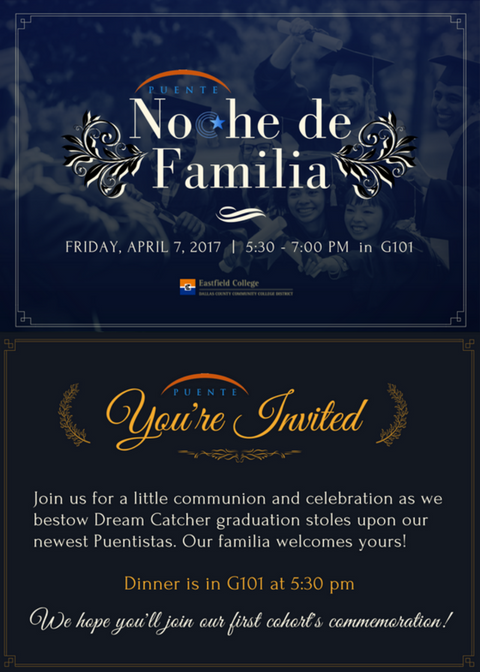 I also produced event programs to match eCampus assets and other development materials.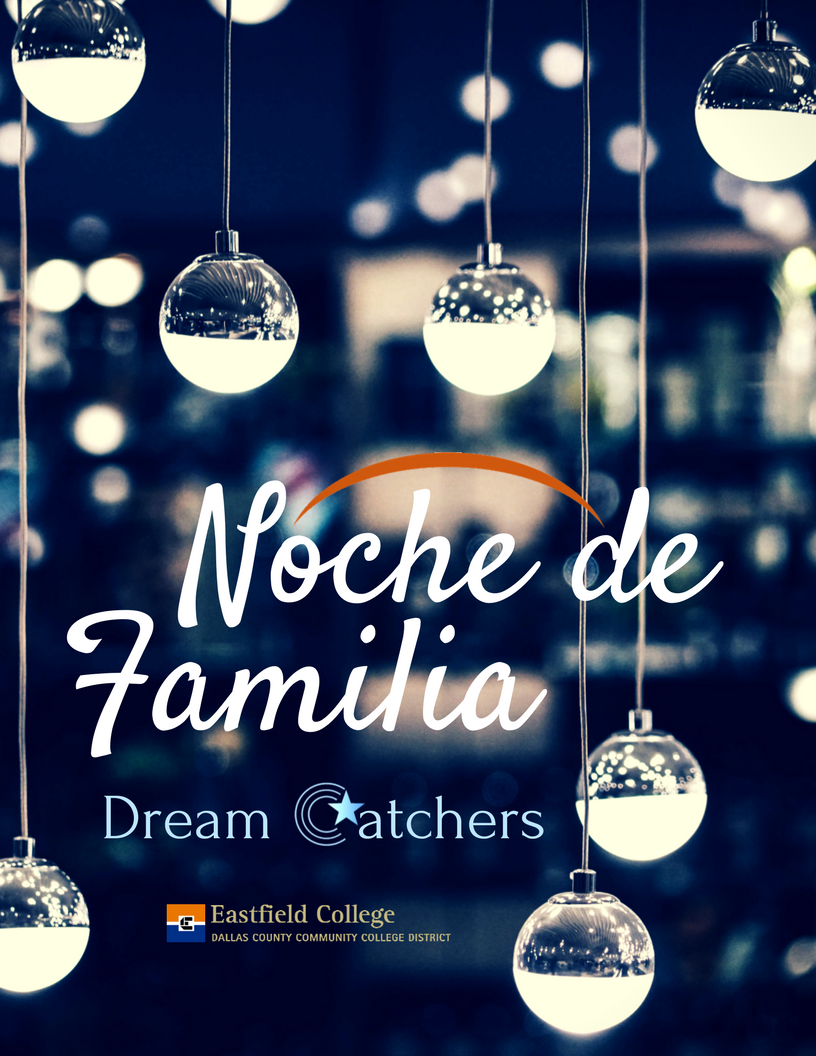 Recognition certificates were awarded along with graduation stoles for Eastfield's founding cohort.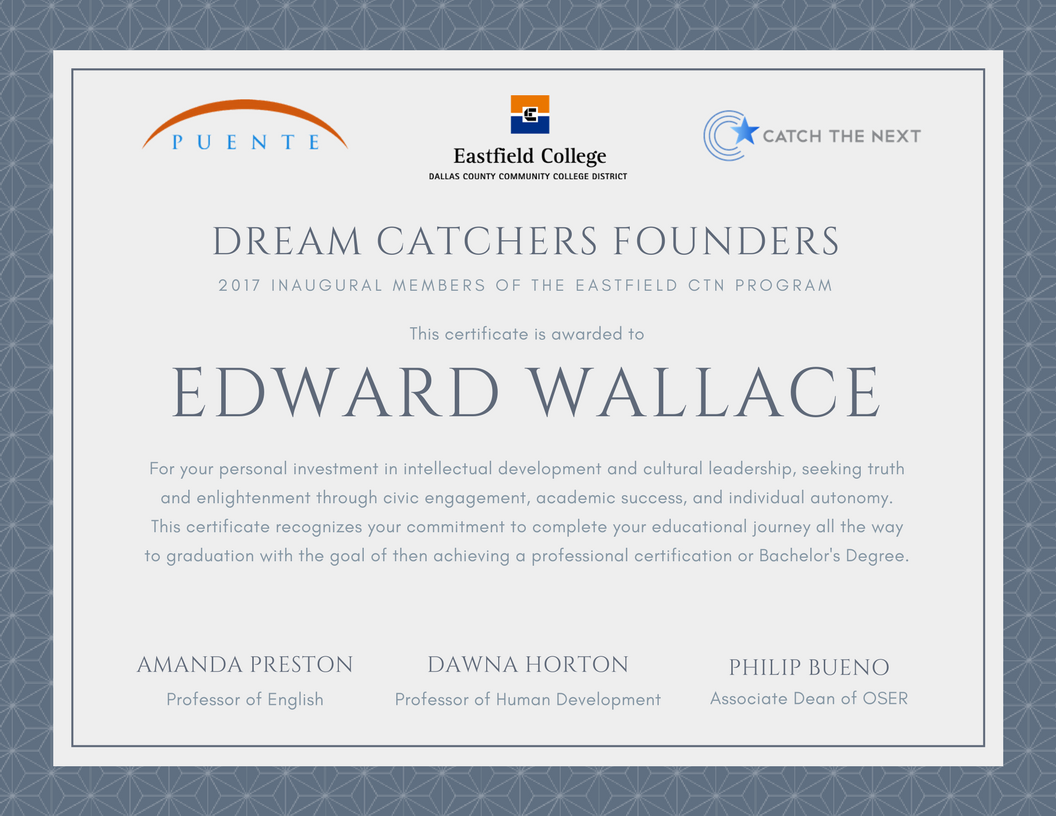 Off Campus Engagement & Networking
The following poster was created for the UNT Dallas 2016-2017 Dream Catcher cohort to promote our extracurricular event at the Dallas Museum of Art. I worked with the school's Languages Program Coordinator and other faculty to help get students to the DMA exhibit, where they were encouraged to connect culturally relevant course content with masterpieces from 20th century Mexican artists. 

Part of the Puente model develops cultural literacy as pat of the first-year experience and composition and rhetoric curriculum.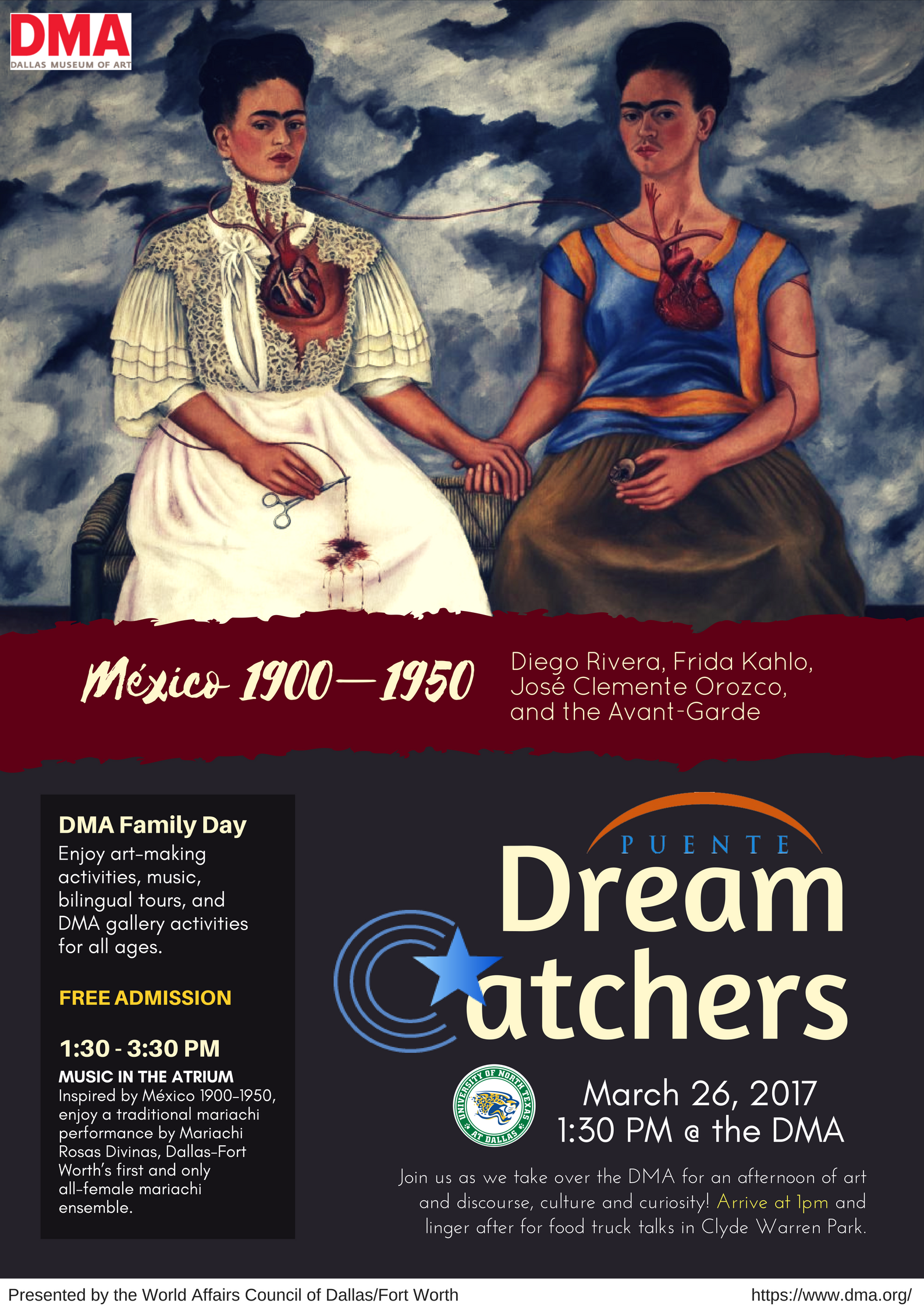 A series of join-campus activities was also developed in order to connect the college and university cohorts. As the English faculty member at both locations, I was able to coordinate multiple events that linked the campuses and networked each Dream Catcher in Dallas with other participating cohorts.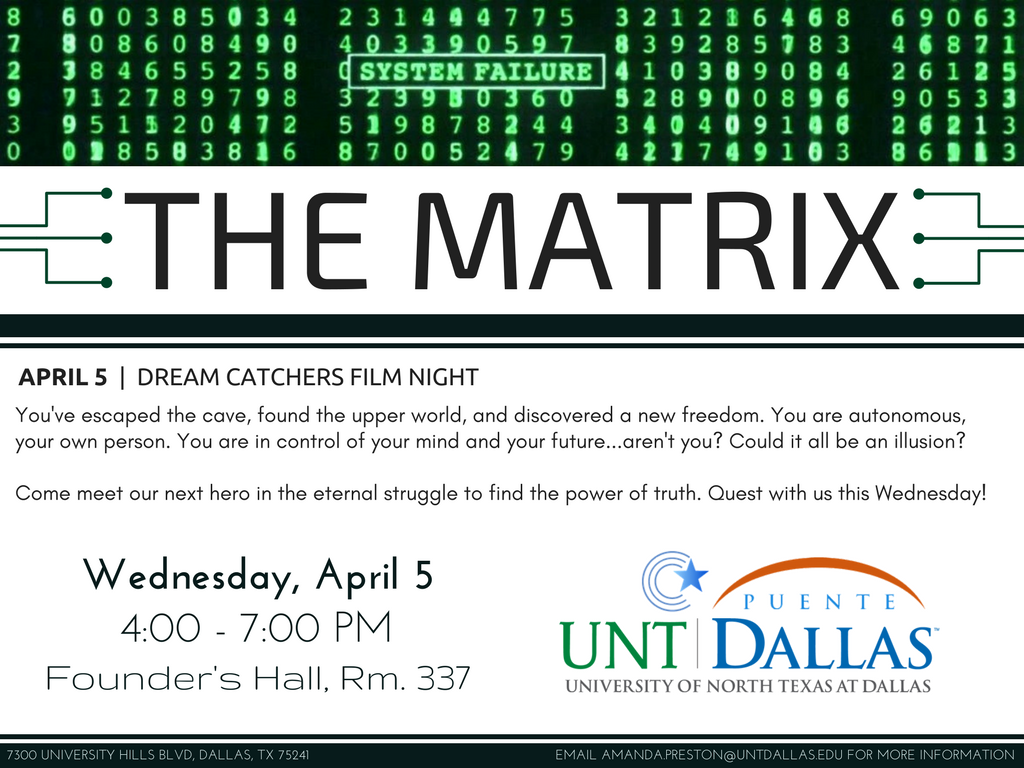 As part of the course design, the 2016 Eastfield College award-winning Innovation of the Year project was expanded to include not just an embedded librarian but also an embedded tutor from the school's writing center, whose name was Ian. 
First generation college students enrolled in this intensive, accelerated CORE writing course thus had additional, dedicated support from research and composition specialists. Graphics like these were created for the course shells to link students to those personnel resources.